+++++++++++++++++++++++++++++++++++++++++++++++++++++++
How does Croovs Commpuity of Designers work ?

Croovs is Graphic and Web Designers Network community where you can share your works, link any of your shots to your product sale page ; anyone can post job, hire a designer or allow youself to be hired by others designers or members. There are many other things you can discover once you have your own account. Let us explain how it works.

1. Accounts

There are 3 types of accounts : Normal Account (free), Pro Account (assign by admins) and Team Account (annualy).

Normal accounts are free, you just need to sign up. With normal account, you can only follow your favorite designers, contact designers for hire, find Designers, create lists, comments...

Pro Account is a professional account wich have some of the same rights with members of Team account. If you are a Pro member, this means you can upload work or shots or goods for sale, hire designers, creat projects and attachments, and as Team Member, you have unique possibility to grow your audience. It can be assign by admin.

Team Account is professional account ; 1 team account is for 5 members. This means, if you order a team account, you can invite up 4 members to join your team and any member you invite can post a shot for free. Team account duration is for 1 year and it is possible to renew. Team members can upload work or shots or goods for sale, hire designers, creat projects and attachments, and as Team Member, you have unique possibility to grow your audience.

2. Projects

If you are one of Team Account members and Pro members, you can creat projects, unlimited projects. Projects will be likes Goods For Sale or Shots categories. When adding a shots, you will then be allow to select what project your shot will be in. We can says that projects are the same with products categories.

3. Goods for sale

This featured allow you to discover stuff or goods for sale. This is what others members propose to do or to offer. The sale page is an external link and we have not responsible for any transation. Only Team Account members and Pro members can will be able to add and creat Goods or Products for sale. You just need to click on upload menu link to post your shot, give product name. When posting, you can select if it is for sale or not. If it is for sale, you need to set or enter the sale page of your goods or products, and the price in USD. Then, select project if there is and post it.

4. Jobs

You can find list of jobs by clicking on Jobs and you are free to apply any job. Likes Goods for sale, job and his description link is an external link. So we are not responsible of any dispute there ; we just promote jobs. Anyone can post a job, but posting a job is not free. When you are posting a job, you have to enter job title and his description link. Then Post the job.

5. Advertissing

Anyone can post ads. There are 2 types of ads, by Impressions and by Clicks. You have to select wich meets your needs. When you are setting your ad, you will automaticaly see live preview at the same time you are setting. This shows you exactly how you ads will be look and display for other on the site.

6. Comments, Followers, Freinds…

Designers Community give you possibilties to comments any shot, to follow any designers, to send message, to ask fo freindship…

7. Shots

Shots are small screenshots (650×400 pixels or 1300×800 pixels for HiDPI or Retina displays) posted by members to show what they are working on and Goods for sale they finish to post you can see in home page and Shots page.

8. Attachments

An Attachment is an extra file that Pro members and members of teams can upload along with their shots (PSDs, .zips, larger images, etc.). You can attach up to 5 files per shot (each having a 5MB max).

9. Shot Review


Every now and then our review team will review the shots uploaded by the Pro user and if necessary the Shot(s) will be delated to keep maintain the community standard.

10. From PRO to Normal User

If you suddenly found yourself as a non PRO user thats mean that our review team think that your design artwork is not up to mark to meet our site standard thus you became non PRO user. If you want to became PRO user again you have to follow the steps mentioned here.
Advertising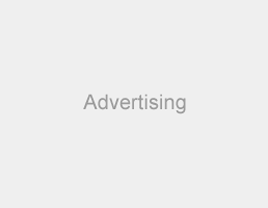 Advertise here
Description of your company, product or service