+++++++++++++++++++++++++++++++++++++++++++++++++++++++
Become a part of our comunity.

If you want to become a Designer, you need to hav Pro Account or Team Account.

How to become a Pro member?

We are offering Pro Account for FREE, but there are steps or requirements you must complete before:

Sign up for free

Upload a profile picture and cover for your account.

Write a brief description of yourself.

Like our Facebook page.

Send a link to your portfolio by e-mail [helloATcroovs.com]

After activation can upload your shots, works, goods for sale...

Simply buy a Team Account, which allows you to upload screenshot of your work and allows you to list your item for sale.

What is Team Account?

Pro Account allow you to upload works, to link any one of your shots, unlimited shots to your sale pages, to hire designers, to creat projects and attachments, to audience... With Pro account you can post unlimited products as shots. For example, you are selling your products, you can then creat a shot on Croovs Community of Designers, set the price and link with your products sale page. So members or visitors can cheick your shots, wich invite them to go to product sale page.

Pro members and Team Account members get more extra features.

Publish Shots

Comments on Shots

Send message direct/private with attachments

Users can create Projects

Users can create Lists to organize your favorite designers

Leave a comment

Like on Comments

View statistics of their publications


Shot(s) Review
Every now and then our review team will review the shots uploaded by the Pro user and if necessary the Shot(s) will be delated to keep maintain the community standard.

Again we offer Pro Account for free, no charge ***

Croovs Community of Designers reserves the right to remove any content that we deem inappropriate or abusive. See our terms for details.
Advertising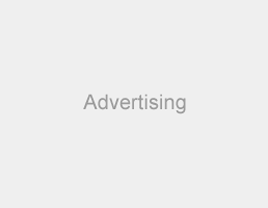 Advertise here
Description of your company, product or service